When Interior Design is done well, it reflects who you are.
Your home should celebrate your life and this moment in time. Whether it's figuring out the best solution for toy management and chic wipe-able fabrics, or displaying a life long passion for Asian art and textiles, let me help you make your space your own.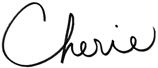 After receiving her BFA from NYU, Cherie Zucker spent several years as a fashion stylist in the film industry and as a TV producer for CNN. Her evolution toward interior design was a natural one, combining her love of design with her astute ability to manage projects. Cherie received her degree in interior design from New York School of Interior Design before founding CHERIE ZUCKER INC. in 2005. Her work has been featured in Interior Design, New York Spaces, and American Spa.
---
Cherie Zucker Inc specializes in space planning, interior design, construction management and custom furniture design. We pride ourselves on bringing personal attention and a passion for design to each of our projects. At CZI we create unique and fabulous spaces that address our clients' individual needs. We strive to guide clients through what could otherwise be an overwhelming process. CZI creates spaces that are luxurious and livable; some have a touch of whimsy and others a touch of rock & roll glam. We are proud that they are all different.
---
Testimonials
"Working with Cherie we had the sophistication & design resources of the biggest firms with the personal attention you can only get from a boutique. We couldn't be happier."
"It was a pleasure working with you on both the decorating and renovating aspects of our apartment. You made a seemingly daunting task feel effortless. We are thrilled with the results!"
"Cherie is not only a pleasure to work with but a master in her field. She has a trained eye for design & keen attention to detail. Our apartment looks great and feels like home."
"...we love what you did for us. We can't believe this is our home..."
"Cherie really heard what we wanted, and understood. She created a look that was cool, stylish, and elegant."
"Cherie has a tremendous collaborative style. She took our raw ideas and delivered fully developed designs, as well as giving us surprises that were spot-on."
"Cherie's guidance in terms of color scheme, furniture and window treatments were sensational. Most of all her personality and professionalism made the experience totally pleasant. We subsequently decided to have her re-do our beach house."